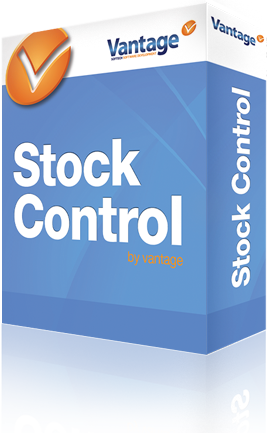 Stock Control from Vantage Softech – stock management software for small to medium sized businesses.
If your business carries stock items, you need to know quantities, costs, locations and supplier details. All this and more is provided by Stock Control from Vantage Softech.
Stock Control is easy to use, reliable and cost effective. It will provide the ideal solution to your inventory management requirements.
---
Many Benefits of Stock Control
Regardless of what items you stock, enabling staff to quickly locate and update the information you hold is essential. Time spent recording and editing stock records is a cost to your organisation. Stock Control is designed to be very simple to use, cutting down on wasted time.
The program is feature-rich, enabling you to record and organise your stock simply and effectively. Some of the many benefits include:
Multiple stock locations
Multiple manufacturers
History for each stock item
Image for each stock item
Minimum stock levels
Supplier and lead times
Stock reports for stock check, stock movement, below minimum level and stock cost
Stock Control enables you to recognise when items need to be replaced, where to purchase them from and when you should receive them. When your business uses Stock Control, you can be sure that your inventory management will run smoothly, allowing you to concentrate on fulfilling your customers' requirements.
For further information, please look at the 'Detailed Features' page. If you have any questions or would like to discuss your Stock Control requirements, please call us on +44 (0) 1296 668 966 or use the 'Quick Contact' form on this page.